Some might say nerd, some might say something with media. In any case, I've always had a deep fascination with the intensely dynamic environment we work in.
Since 2006, when I came to Berlin, I've worked with several companies and had the chance to experience every area in the field of Digital Marketing: Starting with Direct and Email Marketing, Search Enginge Marketing (SEA and SEO) through establishing content platforms and networks to Affiliate and Display Performance Marketing, where I discovered my passion for Big Data and Data Driven Marketing.
I enjoy being part of a successful and creative team in a multi-cultural work environment, attend to conferences and connect to innovators and leaders of the digital industry.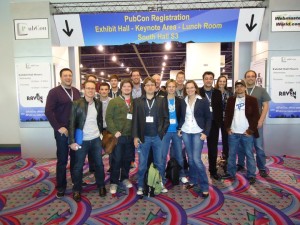 11+ YEARS EXPERIENCE IN DIGITAL MARKETING & MANAGEMENT:
Budgeting & business planning
Team leading
Agency & Partner Management
Performance Display Advertising
SEA & SEO
Video Advertising
Re-Targeting
Data Driven Advertising
Affiliate Marketing
Email Marketing
CRM
Social Media & Social Media Advertising
Content Management
Brand & Communications
Furthermore, as a freelancer I'm establishing own web projects and blogs (e.g. http://berlin-is-a-catwalk.com) and occasionally work as author, lector and translator (German, English, Spanish).